Certificates
with certainty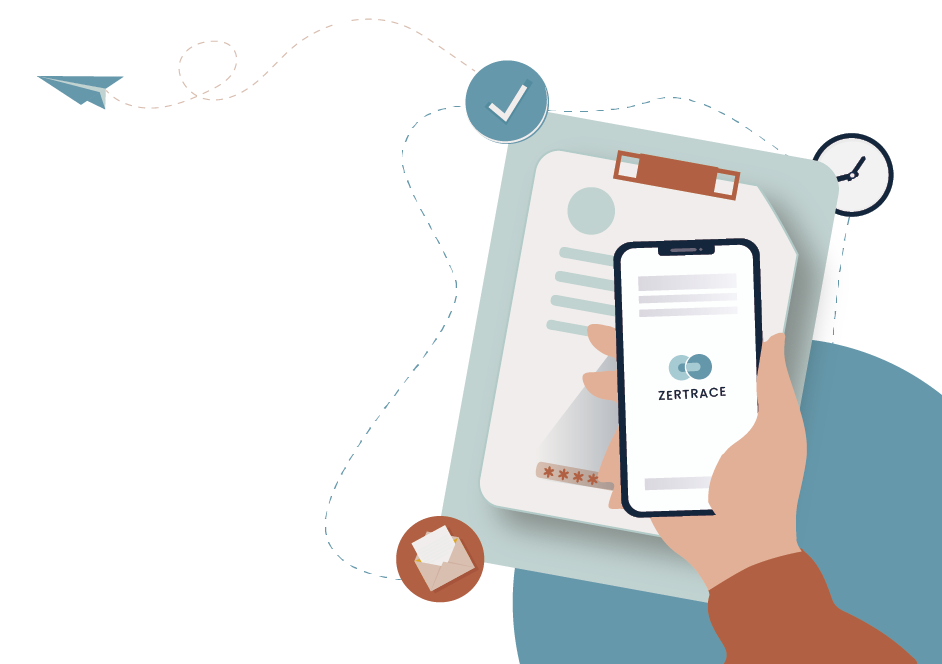 Zertify your Certificates
Sign or certify your certificates on the blockchain
Partners Dynasec BV and Enigio Time AB has teamed up with the support of EIT Digital and have developed an evolutionary business software solution for the certification market introducing digital original certificates.
Dynasec has spent years in the certification and inspection market as suppliers of workflow and compliance software for the complete process chain of certification. With easy2certify Dynasec introduces strong efficiency on management of the certification process.
Enigio Time AB has developed the blockchain based solution of trace:original for the purpose of providing true digital original—documents that are traceable, verifiable and that can be used as all paper documents but in fully digital and more reliable format.
Today's certification processes are necessary and important for trade but also often time consuming and burdensome for market players. End to end digital solutions supporting efficiency and reliability will improve this for many stakeholders in the value chain of certification.
There is further a built-up trust in the issue and use of the physical certificate which is presented to trusted parties in the value-chain of certification, from seed to shelf or from production to store.
However, when checking online with a certification body the available information is maybe not enough for a buyer requiring more information on exactly what products from, let's say a farm, are certified as organic and which certificate can be trusted.
Zertrace allows for the management of certification processes with the added value of the digitalization of all processes. Areas of implementation are:
ZERTRACE DIGITAL ORIGINAL CERTIFICATES
A digital original certificate created as a Zertrace certificate can be verified anywhere and at any time, and with full certainty of its validity and authenticity in an audit trail.
A producer can use the document as usual, on any computer, it can be printed, stored, attached to an e-mail and sent.
The valuable and important information is embedded and secured with Zertrace while the certificate is sent on.
The evolution of the Zertrace digital original certificate is that the receiver will be able to immediately verify the certificate in a Zertrace app or on a Zertrace webpage.
User can trust that he/she has received a true digital original certificate
B E N E F I T S   O F   Z E R T R A C E
ADDRESS
Zertrace BV, c/o Dynasec BV
Luchthavenweg 18 C,
5657 EB Eindhoven, Netherlands
PHONE